Below are some of the organizations that Robyn supports financially, by volunteering, or both. If you would like to find out more about these organizations, click on any of the logos below to and how you can help.
"The day you find out who you are is when you look back and realize that it was never the words, rather your actions that defined you."
― Shannon L. Alder
---

Who We Are
Our vision is that sport will open hearts and minds towards people with intellectual disabilities and create inclusive communities all across British Columbia.
Our athletes
Athletes are the heart of Special Olympics. Our athletes are children and adults with intellectual disabilities from all around the world. They are finding success, joy and friendship as part of our global community. They're also having lots of fun!
Intellectual disabilities happen in all cultures, races, and countries. The goal of the global Special Olympics movement is to reach out to the almost 200 million people in the world with intellectual disabilities. Through sports, our athletes are seeing themselves for their abilities, not disabilities. Their world is opened with acceptance and understanding. They become confident and empowered by their accomplishments. They are also making new friends, as part of the most inclusive community on the planet – a global community that is growing every day.
There are more than 5,200 Special Olympics BC athletes of all ages, from two to 90, and a wide range of abilities. They train and have fun year-round in 55 different communities.
---

Sotheby's International Realty Canada's corporate charity partner:
The only charity that focuses on training and empowering young leaders to revolutionize mental health in their communities. Jack.org provides innovative programs and mental health resources that enable young leaders to identify and dismantle barriers to positive mental health. We've raised $19,910 in donations thanks to your generosity.
Peloton, outdoors on your own or with your family. Join the team and start raising support. It's a GREAT way to connect with your clients. Join the team here jack.akaraisin.com
---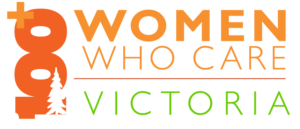 100+ Women Who Care Victoria is designed to make an immediate, direct, and positive effect on the lives of our neighbours by bringing together 100+ women in Victoria who care about local community causes and who are committed to community service. The group meets for one hour and jointly selects a local charity or not-for-profit organization. Every woman writes a $100 cheque to the selected organization and watches how the group's commitment turns into a $10,000+ donation. Do that four times per year and witness how $40,000+ can improve the lives of our neighbours when placed in the hands of those working to serve our community.
---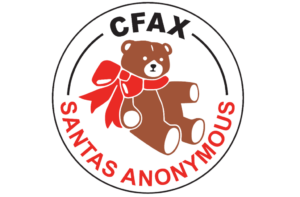 More than a Christmas charity, the CFAX Santas Anonymous Children's Grant Program provides much-needed funding for projects and programs that support children, youth and families in Greater Victoria – Year Round!
More … For the Kids has a funding focus of five categories addressing child poverty.  This includes funding of existing and grassroots programs where the outcome makes an impact on a child's well-being.
Funding cycles take place in the Spring and Fall of each year, however, More ….for the Kids will respond to need as it happens, year-round.